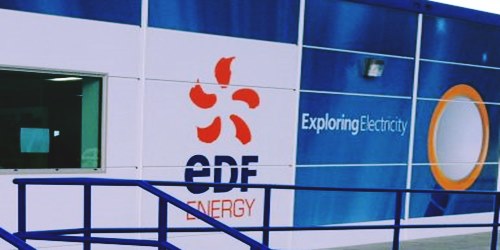 French conglomerate, EDF Energy, in its recent announcement has unveiled that it has completed two of its energy projects with the official inauguration of the West Burton B battery storage facility with 49 MW capacity and the 41.5 MW Blyth offshore wind farm.

Located near the Northumberland coastline, England, the Blyth offshore wind farm uses 5 turbines (MHI Vestas V164 Blade) with a power grade capacity of 8.3 megawatts. By making use of the self-floating & submersible gravity-base foundations, the project is touted as the first of its kind in the regional offshore wind industry.

The wind farm, constituting the innovative foundation, cables, and turbines is expected to produce clean electricity that will power more than 34,000 homes, according to reports.

Sources familiar with the matter also cite that in addition to this wind farm project, EDF has also recently cut the ribbon at its Nottinghamshire-based West Burton B battery storage facility. The project is deemed to enhance the frequency response services to the National Grid and is expected to help balance the grid network of the UK by responding quickly to power fluctuations as the industry moves rapidly toward deploying more renewables.

Chairman and CEO of EDF Group, Jean-Bernard Levy, revealed that both the projects come in the wake of the company's goal to amplify its renewable generation capacity by two folds till 2030, whilst adding 10 GW of new battery storage systems by 2035. The chief executive has also affirmed the firm's commitment to the North East – inferring future expansion in the region.

If industry experts are to be believed, the North East is expected to be promoted as UK's foremost center for cutting-edge technologies in the offshore industry. These two projects are also likely to demonstrate EDF's commitment toward renewables and keep their development at the core of the company strategy.