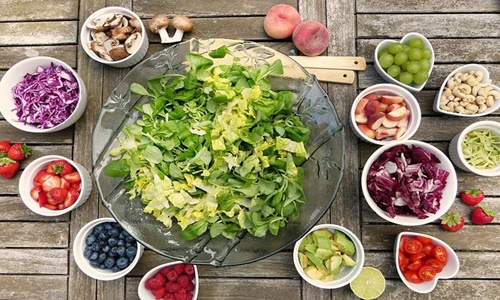 DoorDash, the online food ordering company based in the US, has reportedly shut down its salad-making robot venture, Chowbotics, which it has acquired in February last year.
last week, in a post on its homepage, Chowbotics stated that it would permanently close its doors, claiming that DoorDash has decided to halt operations of the Chowbotics business. The firm has also offered support and guidance for the partners who presently own Sally, the startup's salad-making robot.
The robotic kiosks from Chowbotics perhaps were not the best choice for the food delivery service. While making the deal, DoorDash was enjoying its success amid pandemic-related deliveries and further decided to expand its reach.
Unfortunately, Chowbotics emerged as a victim to that decision-making just 17 months after the acquisition was announced.
Startups in the robotics and automation fields have had a successful couple of years. However, it is easy to forget how challenging running a robotics firm can be amid all the successful launches and funding.
Perhaps the shutdown of Chowbotics should not be surprising, but it is difficult not to juxtapose the recent announcement with the firm's optimistic tone when it unveiled its February 2021 takeover by DoorDash.
Rick Wilmer, Chowbotics CEO, stated at the time that joining the DoorDash team opens up new opportunities for Chowbotics as well as the technology that the team has developed over the last seven years.
Wilmer added that DoorDash, as the leading food delivery and logistics firm, has the unrivalled expertise and reach it needs to expand and deploy its innovative the technology on a large scale, making nutritious and fresh food accessible to more and more people.
After the buyout, Wilmer continued working for DoorDash as the director of Chowbotics. Sally's parent business had big plans to increase its reach, but the late-August deadline seems to indicate the end of the line for the robotics firm operating for the past eight years.
On a related note, Wilmer was recently appointed chief customer and operating officer of ChargePoint, an EV charging network.
Source credit: https://techcrunch.com/2022/07/11/doordash-bought-chowbotics-last-year-now-its-shutting-down-the-salad-robot-startup/