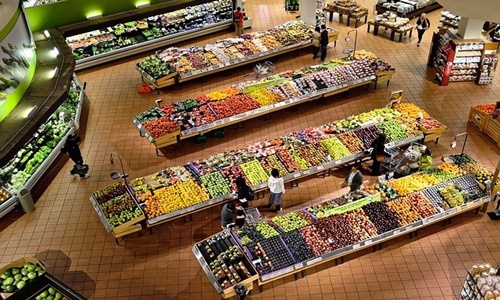 Two United Nations (UN) food agencies have reportedly issued dire warnings regarding several, imminent food crises all across the world, fueled by climate 'shocks' such as drought, and exacerbated by the Covid-19 pandemic as well as the crisis in Ukraine, which have pushed up food and fuel prices significantly.
The report, issued by two Rome-based food organizations, the Food and Agriculture Organization (FAO) and the World Food Program (WFP), painted a bleak picture.
According to David Beasley, WFP Executive Director, the global food crises are threatening to overwhelm millions of people that are just scraping by.
The report urges immediate humanitarian assistance to 'hunger hotspots' where extreme hunger is anticipated to worsen in the next months.
The agencies have also warned that the crisis in Ukraine due to Russia's invasion in February, has worsened already-rising energy and food prices around the world.
The United Nations agencies, in a joint statement, stated that the effects are projected to be significantly acute where economic instability and rising prices coincide with declines in food production owing to climate shocks like recurring floods or droughts.
According to the UN, East Africa is one of the key places mentioned, with Somalia, Kenya, and Ethiopia suffering from a 'unprecedented' drought. Meanwhile, flooding has hit South Sudan for the fourth year in a row.
Ethiopia, South Sudan, Nigeria, Yemen, Somalia, and Afghanistan were identified as 'highest alert' hot regions facing calamitous conditions in the report. According to the report, up to 750,000 people in those nations are at risk of famine and death. 400,000 of them are in Ethiopia's volatile Tigray area, the biggest number in any nation since the 2011 Somalia famine, as per UN agencies.
As per a report released Monday by the United Nations Food and Agriculture Organization, Congo, the Sahel area, Haiti, Syria, and Sudan continue to be of very high concern. Kenya was added to the list as a new entry.
Sri Lanka, Cape Verde, Benin, Guinea, Zimbabwe, and Ukraine have joined the list of hotspot areas, while Lebanon, Angola, Mozambique, and Madagascar continue to confront food shortages as well.
Source credit: https://www.nbcnews.com/science/environment/climate-shocks-fueling-multiple-looming-food-crises-un-says-rcna32195