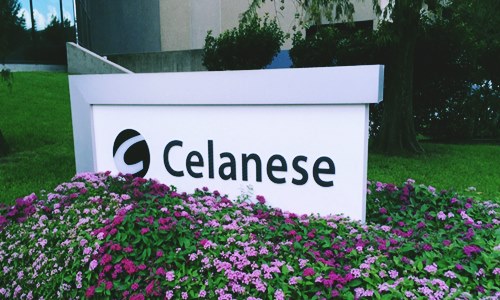 Celanese Corp. has reportedly declared that it will commence the reconfiguration of its worldwide acetic acid production network via multiple value-creation steps.

As per trusted sources, Celanese lately announced the planned acquisition of the carbon monoxide manufacturing unit from Linde PLC, based at the company's Clear Lake, Texas site. This acquisition augments company's available raw material supply and additionally improves the company's integration position and backs unparalleled operational flexibility, cite trusted sources.

Additionally, Celanese has announced the expansion of its Clear Lake acetic facility from 1.3 million tons per year to around 2.0 million tons per year by late 2021.

This project offers innovative network rate flexibility, the enhanced cost structure of the worldwide acetic acid product portfolio as well as a platform that's conveniently expandable by 600,000 tons per year, reported sources familiar with the development.

According to the company's press release, the development will promote productivity options inside its global acetic acid network both in Singapore and Nanjing, China leading to a production rationalization  of approximately 600,000 tons per year along with a limited net change in overall system tonnage.

These projects will create roughly $100 million in productivity and efficiency benefits throughout the platform when completed, company's press release added.

Todd Elliott, Senior Vice President, Acetyls at Celanese Corp. stated that by reconfiguring the company's global production capabilities through these capital-efficient value-adding steps, the company can back its customer base with a more optimized production base.

Elliott further mentioned that the company's strengthened position in Clear Lake backs the VAM expansion that was concluded recently.

For the record, Celanese Corporation is a globally tech leader dedicated to the production of differentiated chemistry solutions and specialty materials commonly utilized across major industries and consumer applications.  The company's technology, chemistry, and commercial expertise are used to create value for customers, shareholders, employees, and the corporation. Headquartered in Dallas, Celanese has around 7,700 employees across the world.