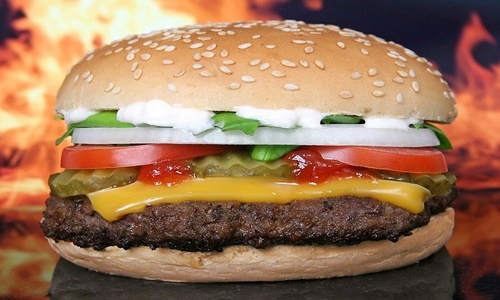 McDonald's and Burger King, the renowned American fast-food chains across the world are reportedly being sued for using of PFAS (per- and polyfluoroalkyl compounds), also known as 'forever chemicals' in their packaging.
Many food retailers have pledged to phase out the usage of PFAS over time, notably since the US Environmental Protection Agency (EPA) imposed a ban on using them last year. However, some consumers appear to think it isn't soon enough.
According to National Restaurant News (NRN), three lawsuits have been filed against Burger King and McDonald's as a result of the latest Consumer Reports research that identified large levels of PFAS in certain Burger King and McDonald's packaging.
Consumer Reports discovered PFAS in numerous kinds of packaging from each and every retailer in their analysis, particularly food chains that touts healthier food, like Sweetgreen and Cava, after testing more than 100 food packaging items from 24 restaurants as well as grocery chains.
The packets for cookies, fries, Chicken McNuggets, and the Big Mac container, at McDonald's, had the maximum levels of contaminants.
However, PFAS levels were greater in Burger King's French toast sticks and cookie bags, chicken nuggets bags, and Whopper wrapper as compared to other packaging. Consumer Reports also discovered PFAS in a McDonald's Big Mac container made from responsible sources of paper.
The two fast-food chains were not only the ones using toxic chemical in their packaging. As per the reports, Chick-fil-A, Taco Bell, Arby's, Stop & Shop, and Trader Joe's use high levels of forever chemicals in some of their packaging products. Panera Bread, Chipotle, Whole Foods, and White Castle were among the other firms that used lower levels.
Despite the long list of retailers engaged in the study, the only complaints filed after the publication of Consumer Reports' findings were against Burger King ad McDonald's.
Restaurant Brands International, stated last month that similar to McDonald's and Burger King, it would prohibit PFAS in food packaging globally by 2025. Consumers definitely want corporations to act swiftly, but shortage in global supply chain could make it difficult.
Source credit: https://www.today.com/food/restaurants/mcdonalds-burger-king-sued-forever-chemicals-pfas-packaging-rcna24991