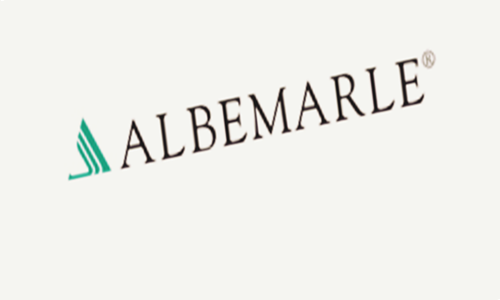 Global lithium producer Albemarle Corporation and Mineral Resources have reportedly formalized a $1.6 billion partnership with the execution of a sales agreement over Western Australia's Wodgina hard rock lithium project.

Apparently, both the companies had entered into a binding agreement recently in relation to the sale of a 50 percent interest in Wodgina. The companies have allegedly formed a 50:50 joint venture for exploring, developing, mining, processing and producing lithium and other minerals, which exclude tantalum and iron ore, from the project area.

Mineral Resources would fund and construct the facilities of the Wodgina project which include processing plants, fixed infrastructure and utility, according to the terms of the agreement. It will also provide crushing services under a build, own and operate model.

Furthermore, the company would purportedly provide operations and maintenance services for the airport and accommodation camp, as well as mine-to-port haulage and ship loading for the transportation of product from Wodgina.

Sources familiar with the matter revealed that the highlight of this project would be the construction of the newest battery-grade lithium hydroxide plant in the State. Albemarle Corp. and Mineral Resources would fund, design, build and operate any future lithium hydroxide plants.

This joint venture is anticipated to generate about 750Ktpa of 6 percent spodumene concentrate initially for sale and eventually as feedstock for the planned $1b refinery. The refinery would be constructed in two stages using the proprietary plant design of Albemarle, the sources added.

The first stage is predicted to generate a minimum 50Ktpa of lithium hydroxide, once it is fully commissioned, with the construction to begin as soon as approvals and licenses are in place. The second stage would convert the left over amount of spodumene concentrate to lithium hydroxide, and at this point the plant is anticipated to produce a minimum 100Ktpa of lithium hydroxide.