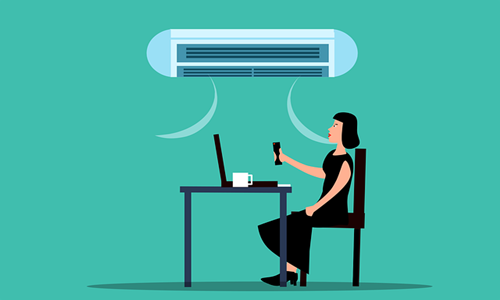 A French minister has reportedly announced that all air-conditioned stores in France are required to keep their doors shut or pay a fine of €750 ($760) after several mayors from major cities announced a similar rule after the country was hit by a heatwave last week.
The minister for ecological transition, Agnès Pannier-Runacher, stated that keeping doors open while the air conditioner is on results in using 20% extra energy whichis absurd. In the upcoming days, a decree declaring the decision will be released.
It comes in the wake of recent declarations made by the mayors of Lyon, Paris, and other cities. In the last week, the Socialist mayor of Parist, Anne Hidalgo, criticized this anomaly that must be halted in the light of the climate and energy crisis.
Paris' Municipal police have already started issuing €150 ($152) fines after a deputy mayor in charge of the city's green transition Dan Lert, and other members of the council expressed displeasure over a huge, careless waste of energy.
Energy in France is comparatively cheaper due to the country's reliance on nuclear power, which generates around 70% of the country's needs, but the Russian gas downturn has caused President Emmanuel Macron to call for an energy sobriety program.
Major supermarkets and other retail establishments have already come to an agreement on a plan that requires them to turn off lighted signs soon after the store closes and reduce lighting intensity systematically by lowering shopfloor lighting levels.
In addition, public buildings will also be compelled to set thermostats higher during the summer and lower in winter, and the public will be required to switch off their TV, Wi-Fi router, and lights when not in use.
In line with the strategy, which aims to cut French energy consumption by 10% in two years, Pannier-Runacher announced on Sunday that she will also issue a decree prohibiting lit advertising between 1 am and 6 am anywhere except airports and train stations.
According to Yves Marignac of the négaWatt thinktank, which suggests ways to minimize energy use, the minister's statements were hardly miracle measures but were surely more than symbolic.
Source credit: https://www.theguardian.com/world/2022/jul/25/france-air-conditioned-shops-doors-shut-energy-saving